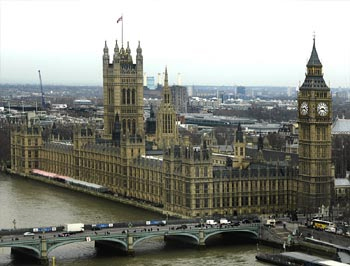 Many Theatre Arts majors choose to spend a summer, semester, or full year studying off-campus, either through Penn Abroad programs or through other institutions.
London is a popular site among Theatre majors, as it affords an incomparable opportunity to see a wide range of classical and contemporary productions on the professional stage. Penn-in-London, the summer program offered through the College of General Studies Summer Sessions, is typically run by two English professors and one faculty member from the Theatre Arts Program, with guest teacher Michael Billington, lead critic for the Guardian. The five-week term offers field trips—and two credits in English and/or Theatre Arts.
Another London school frequently attended by Theatre Arts majors is the British American Drama Academy (BADA). For those interested in pursuing intensive actor-training under the tutelage of highly regarded British artists, BADA is an ideal choice. In the past, students with a keen interest in acting have also spent semesters here in the U.S. at the National Theatre Institute (NTI), a part of the O'Neill Center in Connecticut, which also offers intensive training in acting and playwriting. While credit from outside institutions such as these is not automatically granted, the Theatre Arts Program works closely with students to create an appropriate reading list to supplement the practical work done off-campus, and will assign, read, and evaluate additional written work so that the substance of courses taken away from Penn will merit credit towards graduation.
In addition to theatre study abroad, other students who are Theatre majors (and careful planners) manage to spend time in France, Russia, Japan, and other locations around the world, studying subjects from other disciplines.