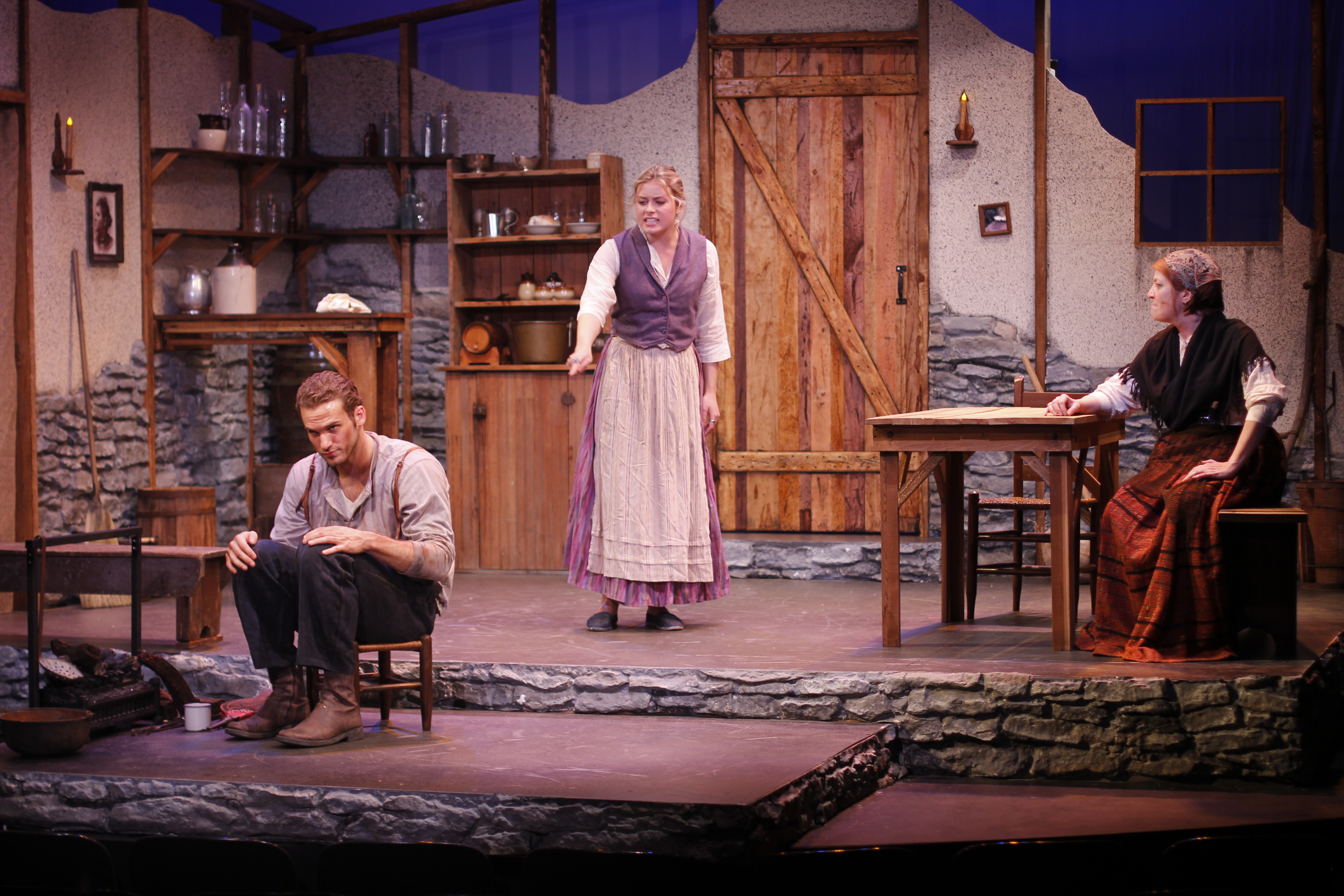 Live performance is an integral and exciting part of the Theatre Arts Program's academic mission and an essential element of learning about the art of theatre-making. Students are able to apply knowledge and techniques learned in the classroom to the rehearsal and production of a play or performance piece. The productions mounted by the Program also offer students new to the study of theatre opportunities to learn by doing, under the guidance of faculty directors or, on occasion, advanced students in the major.
Each academic year the Program mounts several theatre productions. Faculty-directed productions comprise academic courses for credit. Students investigate the theatrical, historical, cultural, and political contexts of plays as they rehearse and perform them. Students earn a course credit for their participation as actors or serving in another capacity on the production team. Faculty-directed productions may also be the research laboratory for seniors doing an acting honors thesis project. On occasion, productions are mounted by majors doing a directing honors thesis project. Performances range from full-scale productions, to smaller workshop presentations, to staged readings. The work of playwriting thesis students is often given a public performance, the scale of which is determined by the readiness of the play for production. Faculty and staff provide advising as well as design and technical support to students using production work as research for their Thesis Project.
Every other August, the program takes a small ensemble piece to the International Fringe Festival in Edinburgh, Scotland. The piece is also performed on campus for the Penn and Philadelphia community.
Auditions are open to the entire Penn community, and we welcome and strongly encourage the participation of students from other departments and programs across the University.