Friday, April 21, 2023
to
Saturday, April 22, 2023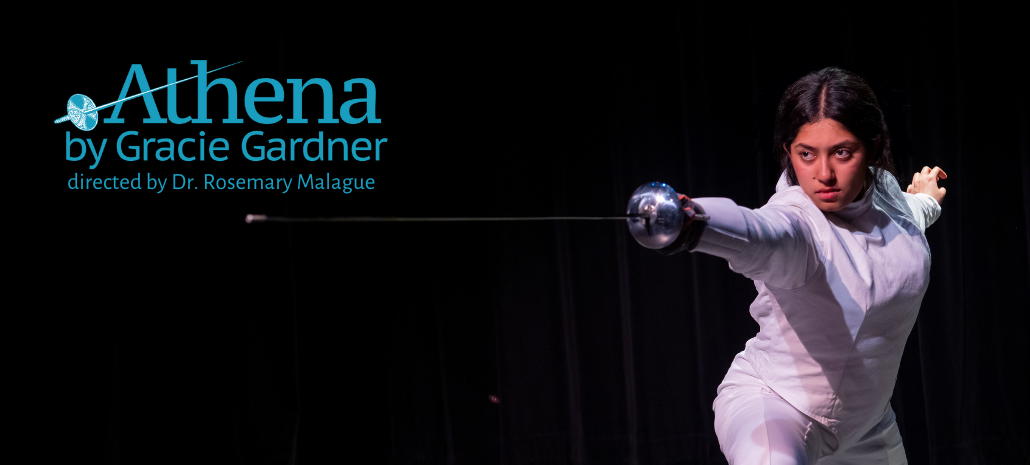 The Theatre Arts Program at the University of Pennsylvania presents: Athena
by Gracie Gardner
Directed by Dr. Rosemary Malague
with Fight Direction by Guest Artist J. Alex Cordaro
Bruce Montgomery Theatre
Annenberg Center for the Performing Arts
Free Tickets available at: pennlivearts.org/event/athena
En garde! Can fierce competitors also be friends? Featuring onstage fencing and verbal repartee, this funny, fast-paced, touching play explores the lives of two teenage girls, as they attack and parry their way through junior year—and into their futures. 
Friday, April 21st at 7pm*
Saturday, April 22nd at 7pm
*Opening Night only: Join us after the performance for a reception with delicious desserts.
"Athena" is presented by arrangement with Concord Theatricals on behalf of Samuel French, Inc. www.concordtheatricals.com
Note: Tickets were previously listed for a price of $5. If you purchased tickets, you should automatically receive a refund. If you have any questions, please contact the Penn Live Arts Box Office: https://pennlivearts.org/about/contact.php.