Wednesday, October 27, 2021
to
Tuesday, November 2, 2021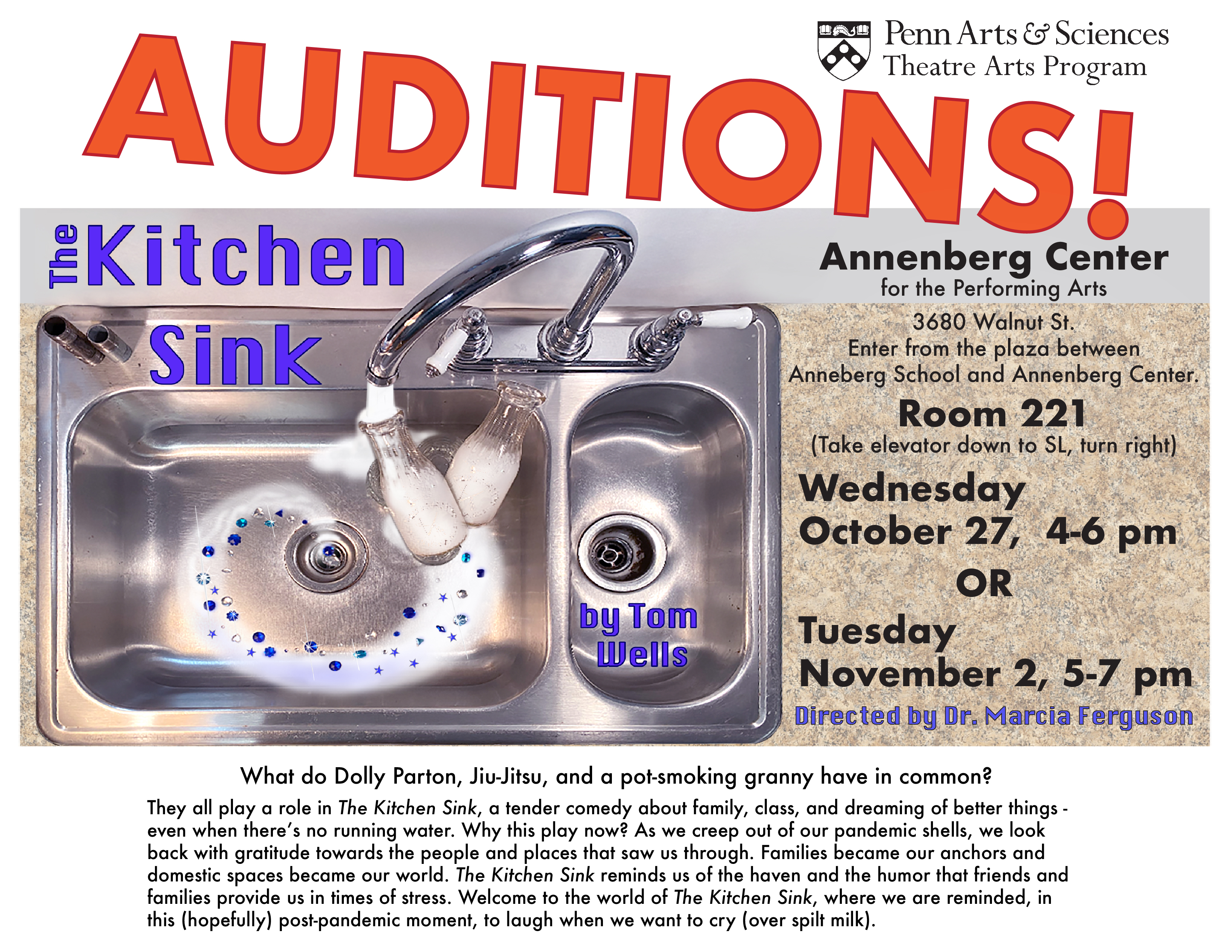 When: Wednesday, October 27th from 4pm to 6pm OR Tuesday, November 2nd from 5pm to 7pm
Where: Room 221, Annenberg Center for Performing Arts. Enter from the plaza between the Annenberg School and Annenberg Center. Take the elevator down to SL, turn right to find Room 221.
About the play: What do Dolly Parton, Jiu-Jitsu, and a pot-smoking granny have in common? 
They all play a role in The Kitchen Sink, a tender comedy about family, class, and dreaming of better things - even when there's no running water. Why this play now? As we creep out of our pandemic shells, we look back with gratitude towards the people and places that saw us through. Families became our anchors and domestic spaces became our world. The Kitchen Sink reminds us of the haven and the humor that friends and families provide us in times of stress. Welcome to the world of The Kitchen Sink, where we are reminded, in this (hopefully) post-pandemic moment, to laugh when we want to cry (over spilt milk). 
If cast, students will enroll in THAR 350 for course credit in Spring 2022. Actors must be available for tech February 12-16th, and performances February 17-20th, 2022. 
Those interested in production and technical roles should email Cat Johnson, Theatre Technical and Production Coordinator, catj@sas.upenn.edu.