Friday, September 24, 2021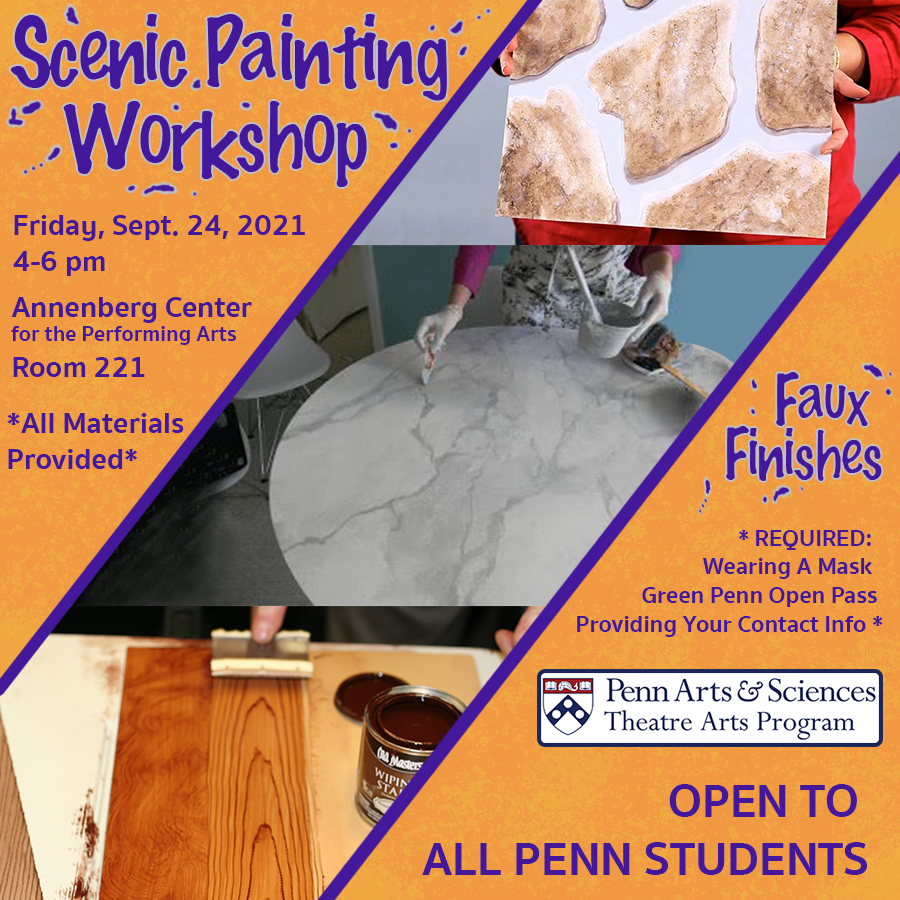 Join us for a Scenic Painting Workshop!
This is an opportunity to spend time with fellow students interested in Theatre Arts and experiment with scenic painting techniques. We will provide all the materials and give a few demonstrations. You'll get a chance you try out the techniques yourself and be part of the Theatre Arts Program community. Find out what events and projects are coming up next and how to get involved.
This is a drop-in opportunity; plan about 30-60 minutes for your visit.
Details:
When- Friday September 24th, 2021 4:00pm to 6:00pm
Where- Annenberg Center for the Performing Arts Room 221 (take elevator down to SL-Stage Level, turn right off the elevator)
What- Scenic Painting Faux Finishes
How- Required: Wear a mask, Present green Penn Open Pass, Provide contact info for tracing; All materials provided; Open to all Penn students
Presented by: Penn Arts & Sciences Theatre Arts Program
Please direct questions to Cat Johnson, Theatre Technical and Production Coordinator at catj@sas.upenn.edu.