Friday, October 28, 2016
to
Friday, November 11, 2016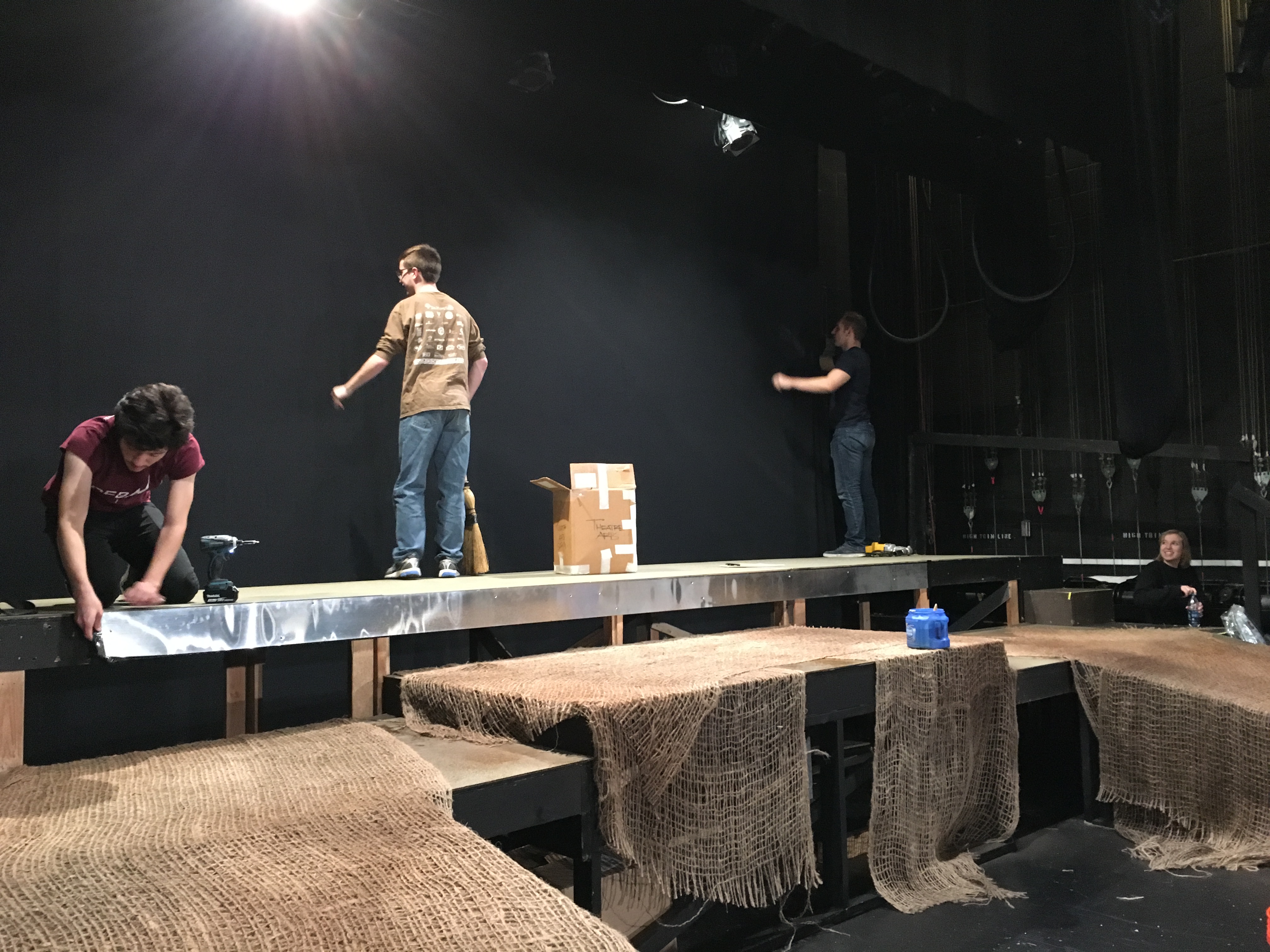 For majors, minors & Penn students interested in learning backstage theatre craft.
Who's ready to roll up their sleeves and create some technical theater magic??  It's time to get ready for our fall main stage production, The Good Person Of Szechuan. 
Announcing the following Practicum Sessions:
Friday October 28th 2-6pm
Friday November 4th 2-6pm
Saturday November 5th 11-5pm
Friday November 11th 2-6pm
We will meet in the Bruce Montgomery Theater for all of these sessions.  If you would like to participate in a session- email me with the day(s) you'd like to attend and what hours you plan to be there- keeping in mind there is a minimum 2 hour time commitment.  
On the day of your call- please show up on time and ready to work.  This includes wearing clothes that you don't mind getting dirty or painted and closed-toe shoes.  If you show up with sandals, crocs, heels, etc, I will send you away.  
As always, there are also practicum opportunities working backstage or in the booth.  These require a decent time commitment during the evenings of tech/performance week, but will completely satisfy your practicum requirement.  
Contact me
 for more details.
Please email me with any questions.  This is fun and rewarding work and integral to your development as a theater artist.  I look forward to working with you all.
Adam Riggar, Creative Coordinator
Theatre Arts Program
ariggarATsas.upenn.edu