Friday, February 3, 2017 - 7:00pm
Kelly Writers House / Bruce Montgomery Theatre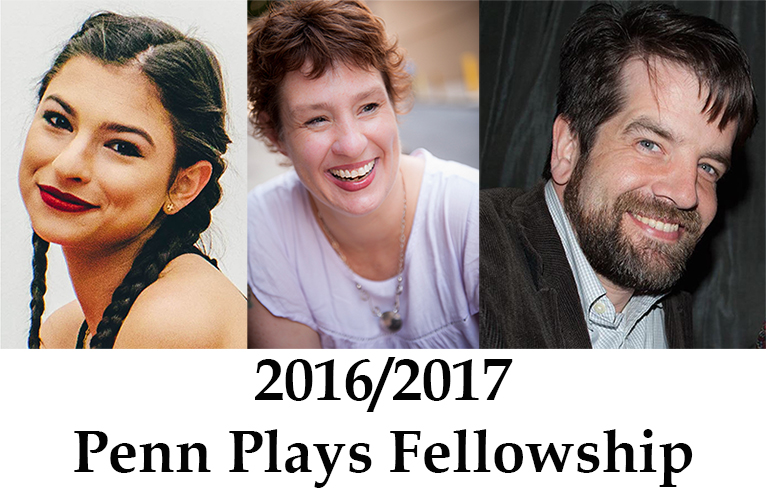 The Kelly Writers House and Theatre Arts Program are pleased to announce the winner of the 2016/2017 Penn Plays Fellowship: Olivia Matlin has won the fellowship for her play Birds of a Feather. Olivia's play was one of a number of quality submissions recieved during this year's competition.
Ms. Matlin will work with playwriting advisor Michele Volansky and project director David O'Connor in an intensive revision process which will lead to a final, public play reading on Friday, February 3 at 7pm in the Montgomery Theatre, Annenberg Center for the Performing Arts.
This year's fellowship is the fourth year of the collaborative project between the Theatre Arts Program and Kelly Writers House.

About the project participants
2016/2017 Penn Plays Fellowship Winner
Olivia "Liv" Matlin is a junior Theatre Arts major at UPenn's College of Arts and Sciences. As an aspiring actor and writer, she is artistically drawn to exploring notions of what it means to be "human". Birds of a Feather, her second play, examines this theme, mindful of the often absurd nature of our condition. When not writing, Liv can typically be found loitering around VanPelt (coffee in hand).
2016/2017 Penn Plays Playwriting Advisor
Michele Volansky is Chair and Associate Professor of Theatre at Washington College and an Associate Artist for PlayPenn. She has worked on over one-hundred and fifty new and established plays in her professional career and has served on the artistic staffs at Actors Theatre of Louisville (1992-95), Steppenwolf Theatre Company (1995-2000) and Philadelphia Theatre Company (2000-2004).   She has served as an artistic consultant for the TCG playwright residency program, a reader for the Eugene O'Neill Center's National Playwrights Conference and the New York Shakespeare Festival/The Joseph Papp Public Theatre's Emerging Voices Program and is the 1999 inaugural co-recipient of the Elliot Hayes Award for Dramaturgy.  She is a past president of LMDA, the Literary Managers and Dramaturgs of the Americas (2002-2004). Her book on playwriting and collaboration with Bruce Graham entitled The Collaborative Playwright was published in March, 2007 by Heinemann Press. She holds a B.A. in English from Washington College, an M.A. from Villanova University and a PhD from the University of Hull (England); her dissertation explores the politics and advocacy of the critics Kenneth Tynan and Frank Rich.
2016/2017 Penn Plays Project Director

David O'Connor is a Philadelphia Theater Director, Designer and Teacher.  He is a Visting Lecturer for Theater Arts at Penn where he teaches Acting and Directing.  David is the Resident Director for Philadelphia Young Playwrights, where he develops and directs new plays by Philadelphia Area student.  David has directed or designed for the Arden, the Lantern, Tiny Dynamite, Philadelphia Shakespeare Theater, Hedgerow, Act 2, Delaware Theater Company and others.  David directed last year's Penn Plays reading of Mirrors by Michael Lobman.