Saturday, November 12, 2016 - 8:00pm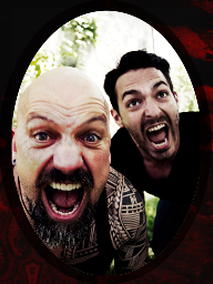 STAB will host our second trip to see a local play: 
Delirium 

8pm, Saturday, November 12

531 North 7th St. Philadelphia, PA 19123
If you're interested please send Ethan Friedson an email by  this Saturday , November 5th with "Delirium" in the subject line. Tickets will be subsidized and cost $3. However, there will be a new rule: if you reserve a ticket and then decide not to attend, you will be asked to pay the full price of your ticket, unless you can find another person to claim your ticket before the 12th or you cancel prior to this Saturday. This will ensure that we don't waste money on seats that won't be filled!
All Penn students are welcome to join our events!

Email Ethan (ethanfrATsas.upenn.edu) if you have any questions about this event or for more info about STAB.