Thursday, February 13, 2020 - 7:00pm
to
Sunday, February 16, 2020 - 2:00pm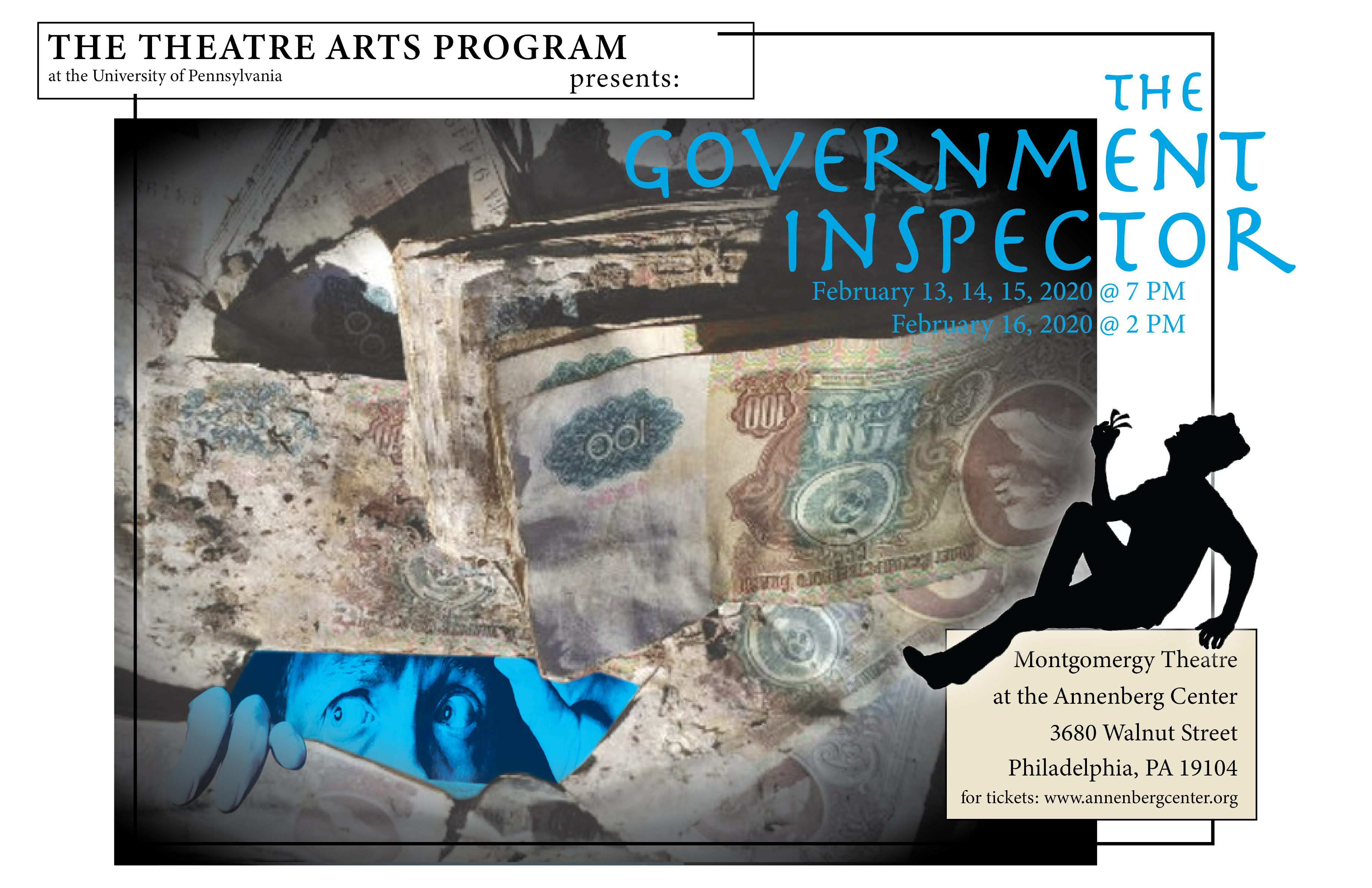 The Theatre Arts Program at the University of Pennsylvania presents: The Government Inspector 
by Nikolai Gogol
Translated by Armina Lamanna
Adapted by Armina Lamanna and David O'Connor
Bruce Montgomery Theatre
Annenberg Center for the Performing Arts
The corrupt government officials of a provincial Russian town are thrown into a panic when word arrives that their town is to be investigated.  How will they get the government inspector to ignore the obvious corruption and make a good report back to the capital?  This classic satire from Nikolai Gogol is a hilarious look at unqualified people working to enrich themselves, and maybe not getting away with it.
Thursday, Feb. 13th at 7pm*
Friday, Feb. 14th at 7pm
Saturday, Feb. 15th at 7pm
Sunday, Feb. 16th at 2pm
*Opening Night tickets are free for all. Join us after the performance for a reception (free food!).