Sunday, October 15, 2017 (All day)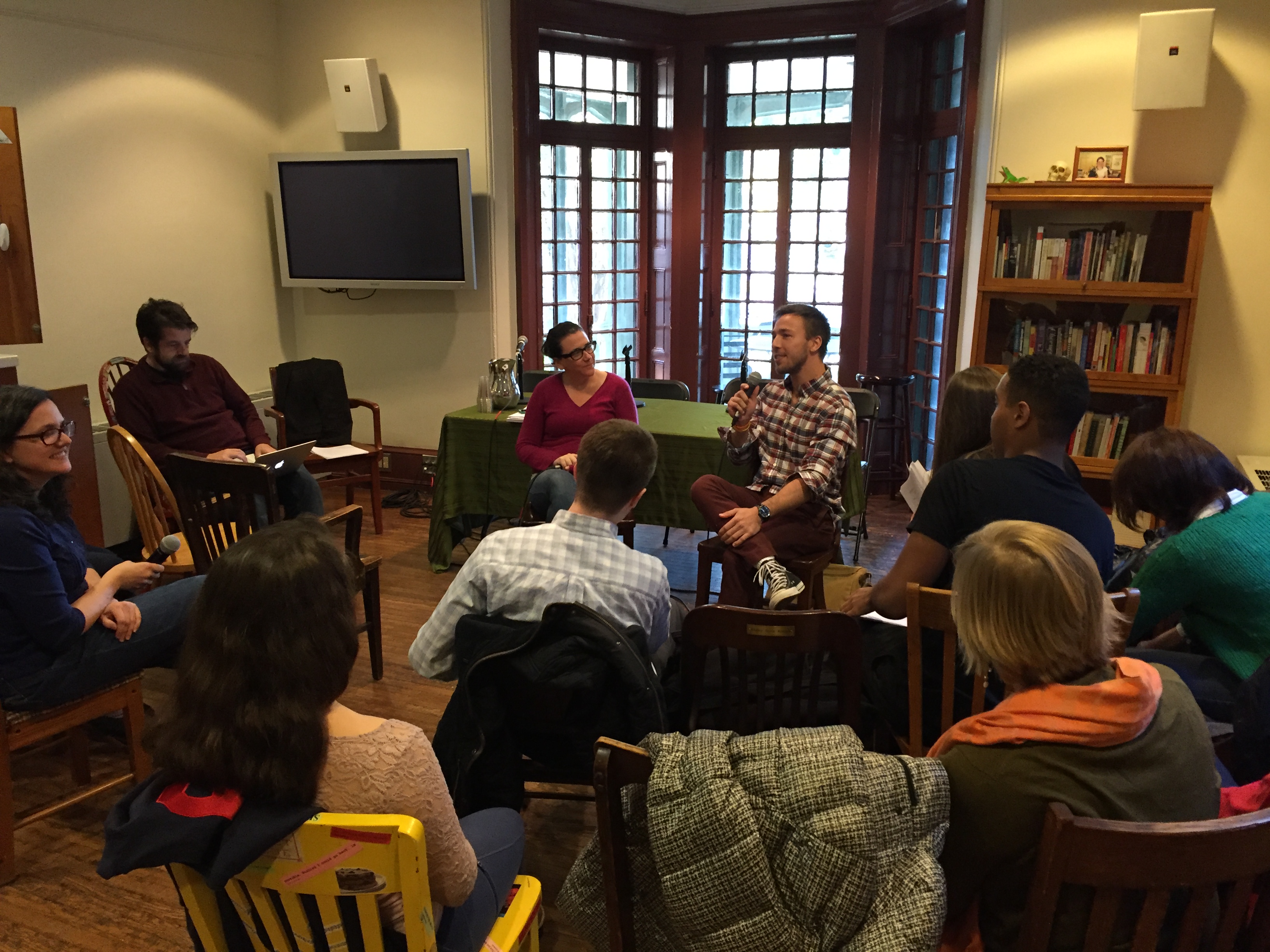 PENN PLAYS FELLOWSHIP
The Theatre Arts Program and Kelly Writers House are pleased to announce the fourth year of the PENN PLAYS FELLOWSHIP, a collaborative playwriting project open to current students, faculty, and staff at the University of Pennsylvania. The PENN PLAYS FELLOWSHIP features a $500 award for the winning playwright and the opportunity to develop the winner's script through critical feedback by Penn faculty, professional writers, and dramaturgs. The Fellowship will culminate in a staged reading or workshop production of the winning work at the Bruce Montgomery Theatre. 
Project Timeline:
Deadline for play submissions: Sunday, October 15 (midnight)
Winner announced: by Friday, November 17
First public reading of winning script at KWH: December 8th,10:30 AM
Play readings/performances: Thursday, February 7, 7:00 PM Bruce Montgomery Theatre, Annenberg Center for the Performing Arts
Play submission guidelines:
Submission deadline: OCTOBER 15 (midnight).
Please submit your play as a PDF, in an email to Jessica Lowenthal (jalowent@writing.upenn.edu), with PENN PLAYS FELLOWSHIP  ENTRY as the subject line. 
In the body of the email include your contact information: full name, phone, email address, and title of you play (or plays). 
Your name SHOULD NOT appear anywhere on the manuscript. 
The script should submitted in English, with one inch margins all sides, in 12 point font. 
Length of script: any length. 
Multiple submissions are ok; they will be read separately.
No screenplays, please. 
Please feel free to send any questions to jalowent@writing.upenn.edu.
SUBMIT YOUR PLAY!